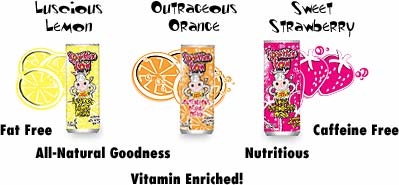 America's ONLY shelf-stable
sparkling dairy enriched drink,
Sparkling Cow™ is sure to be a big winner with retailers. And its nutritional value is a sure hit with parents, kids, teens and health-conscious adults.
Find out more… and enter
TO WIN A FREE GIFT!
Find out more about Sparkling Cow™ and the distribution opportunities…Call 866-560-9000 today—or click here to register online for our Sparkling Cow™ gift drawing!